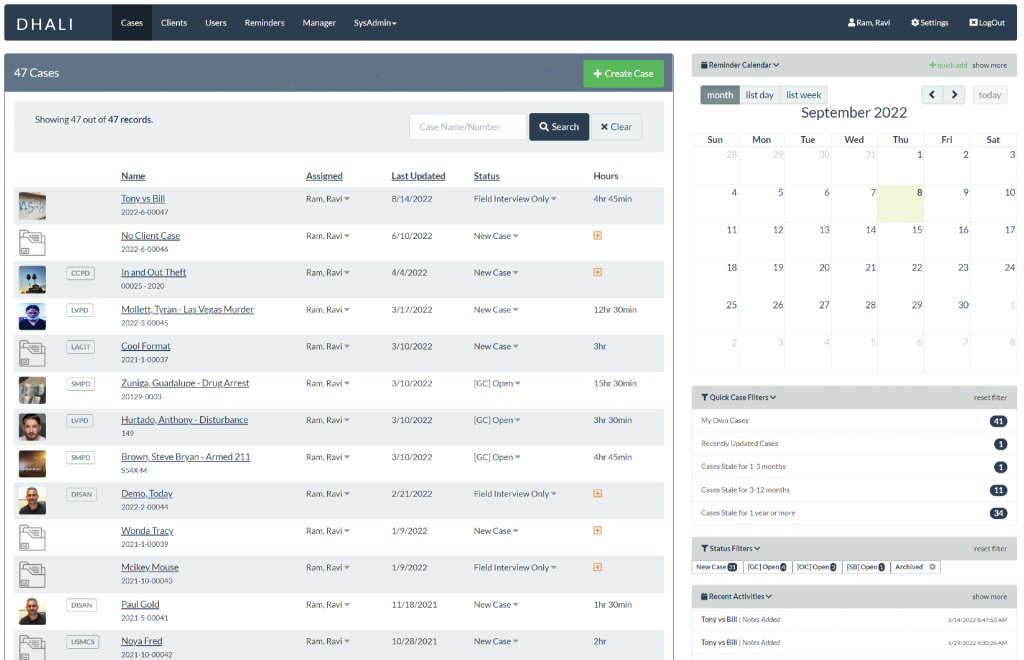 Case Management Software
Clean dashboard for quick case lookup
Create a case in 30 seconds
Case numbers can be customized and are auto generated
Customize case statuses
Invite USERS to individual cases
---
Case Notes and Comments
Track case tasks by date and time spent on them
Show or hide specific notes from users
Invite others to comment and discuss notes
All case notes are encrypted and are printable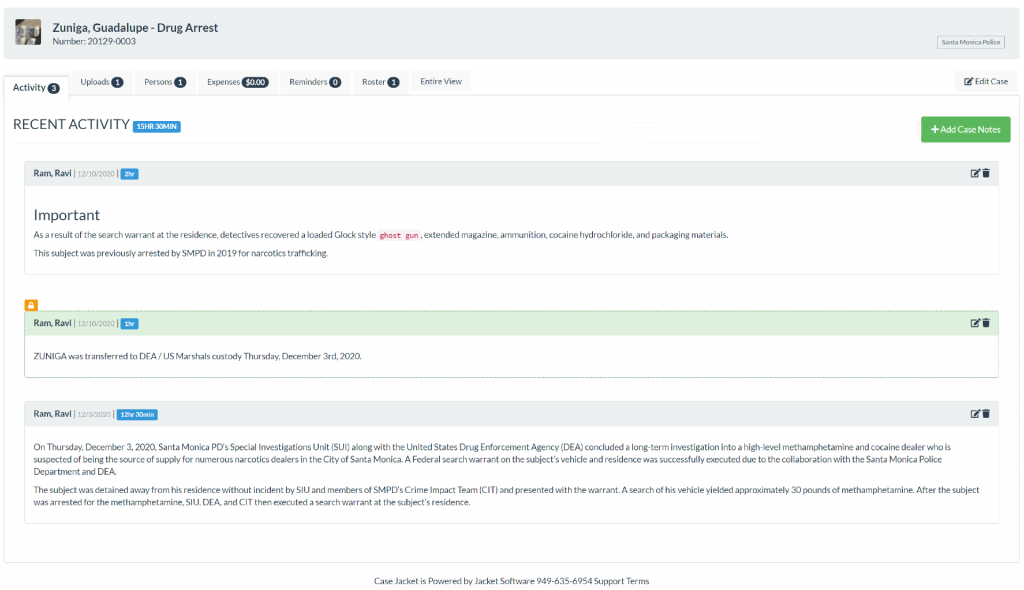 ---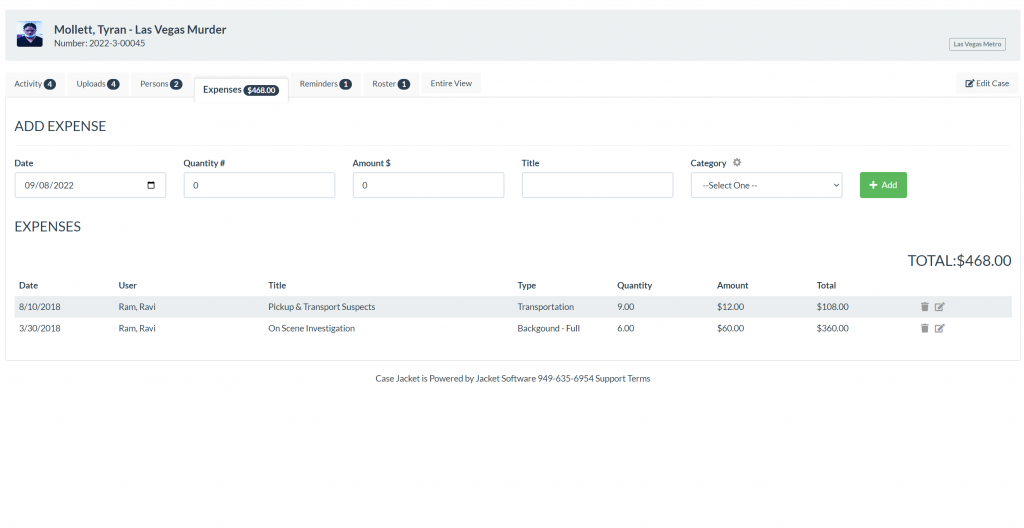 Expense Tracking
Manage your expenses per case
Automatic expenses added when taking notes
Customize expense categories
---
Person(s) of Interest
The Persons of Interest area is designed so that users can create custom profiles for specific cases or people. For example, we have investigators using this feature to track court evictions, while others are utilizing it to help reformed gang members get jobs. Because of the ability to add specific customized fields, you can manage each 'person' as you need.
Limitless custom fields
Upload photos and assign to Case Image
Search by any custom field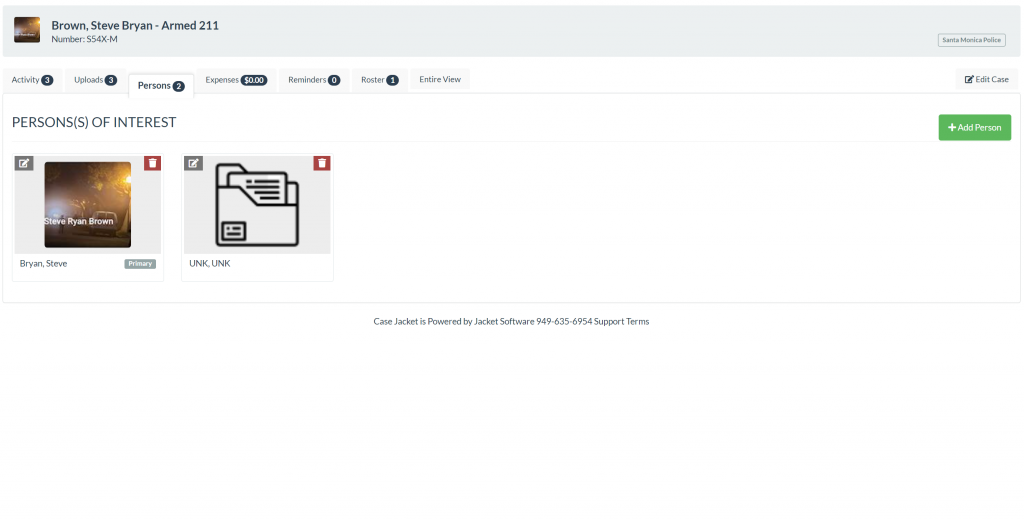 Need Help Picking a Plan– Give Us a Call!
If you are a new user and want to learn more on how to better use the system, please enter your email, and a member will contact you to setup a 1-2 hour training session with you and your team.
Case Roster
Add to your Roster to secure each case
Quickly add or remove a user from your Roster
Invite outside users to view cases and restrict the transfer of case ownership to other members in your roster
– When other users are invited, email invitations are sent automatically with a 'Secure Access Code' to allow access
– 'Secure Access Code' expires to avoid stale roster personnel
Ability to transfer case ownership to other members in the roster